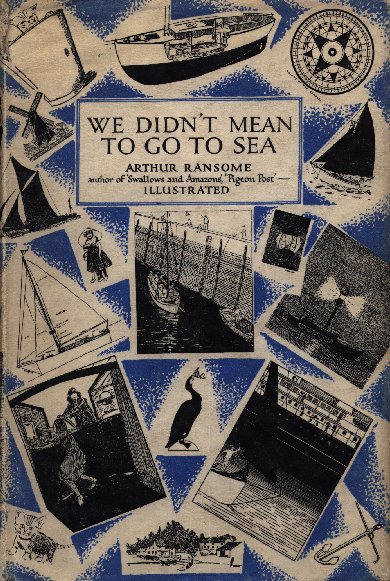 We didn't mean to go to sea First edition 1937
Jonathan Cape, London - hardback
The original price was seven shillings and six pence (modern currency 35 pence).
Dedicated to "Mrs Henry Clay". Henry Clay was, like Ransome, a writer for the Manchester Guardian. The Clays met the Ransomes while sailing at Pin Mill.
Copies of this edition with wrapper can sell for up to £450.
Robert's home page
Ransome home page
We didn't mean to go to sea
Ransome Cape editions