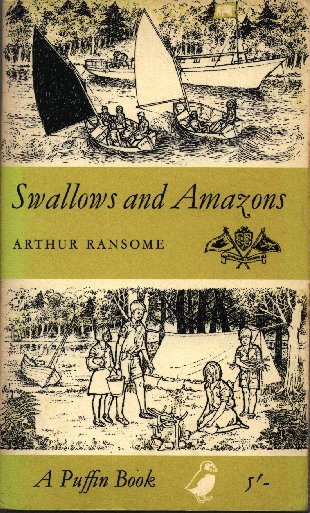 Swallows and Amazons First paperback edition 1962
Puffin Books
The books included all the original Ransome drawings from the Cape hardback, but had a cover with line illustrations by Patricia McGrogan. This was the first and only paperback edition published in Ransome's lifetime.
The price was 5 shillings (modern currency 25 pence).
The title pages include the Altounyan dedication "To the six for whom it was written in exchange for a pair of slippers".
Robert's home page
Ransome home page
Swallows and Amazons
Ransome Puffin editions