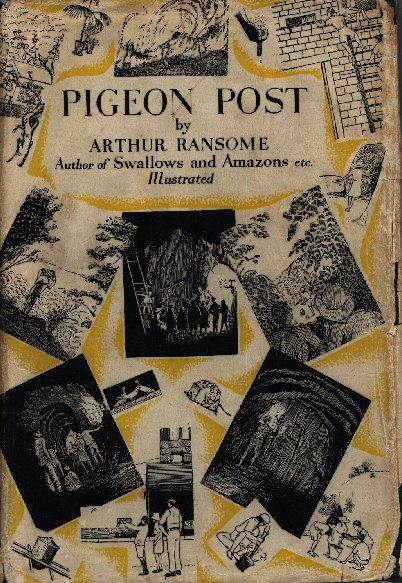 Pigeon Post First edition 1936
Jonathan Cape, London - hardback
The original price was seven shillings and six pence (modern currency 35 pence).
Dedicated to "Oscar Gnosspelius", a mining engineer and model for "Squashy Hat" in the story. He married Barbara, daughter of W.G. Collingwood and therefore became uncle to the Altounyan children for whom Swallows and Amazons was written.
Pigeon Post was the first winner of the Carnegie Medal for Children's literature. Copies of this edition with wrapper can sell for up to £450.
Robert's home page
Ransome home page
Pigeon Post
Ransome Cape editions